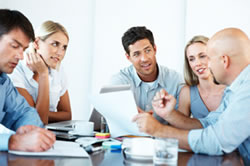 About Shaffer & Associates

We have operated under the same name since 1991
We have always had on-site ownership
We work with integrity, effectiveness and efficiency, and deliver exemplary customer service
We are members in good standing of the Association of Credit and Collect Professionals, and the Missouri Collectors Association.
Employees are fully compliant with the Fair Debt Collection Practices Act and the Fair Credit Reporting Act, as well as HIPAA and GLB where applicable
Each day, all over America, goods and services are provided in the course of business. But, as we all know, some of these goods and services are never paid for. Huge firms simply write this expense off as a cost of doing business, but small companies can ill afford to "donate" their product when a customer decides not to pay their bill.
That's where Shaffer & Associates comes in. We recover debts for many types of businesses, from sole proprietors to large banks, from apartment complexes to educational institutions. And, we do not charge our customers a dime until we collect their money.
The collections industry has long been a target of negative press and poor image, but Shaffer & Associates has taken numerous steps to avoid being included in those depictions. Our collectors, skip-tracers and administrative staff are all highly trained to not only comply with all federal and state consumer-protection laws, but also to actually assist the debtors in dealing with their financial problems.
We consider our approach to business as "soft collections", but there is nothing soft about the results, or the benefits to your bottom line. We hope, after you have had a chance to look over our firm, that you will join our long list of satisfied clients, enabling you and your company to devote greater attention to what you do best - serving your customers!